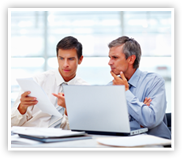 Announcements
2020 Banquet/Silent Auction
Our 2020 Banquet/Silent Auction has been cancelled due to the limitations concerning large gatherings at this time. We are in the process of scheduling our 2021 Banquet/Silent Auction for sometime in March and look forward to a great event that we hope you will make plans to attend! There will be a large silent auction with a wide variety of great items to bid on, a delicious buffet meal, along with resident testimonials.
Read More
Helping Men Recover For 35 Years
Welcome to the Friendship House Website. Here you will find a description of what this ministry is all about and how you can help. You can also find out how to apply for acceptance into our home should you be seeking help with your addiction or know someone who is in need.
390 Lincoln Street
South Portland, ME 04106
(207) 767-7403 office
(207) 347-7477 fax
Herb Blake, Executive Director